Paul Benoit CD Release Party "King of Delusion"
Saturday, September 16 at 9 PM – 12 AM
Egan's Ballard Jam House
1707 NW Market St, Seattle, Washington 98107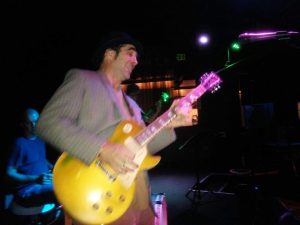 Come join Paul Benoit for the release of "King of Delusion," the new album from the Northwest native.
The album features Americana rock songs with lush extended guitar and horn solos. Composed by Benoit, the music features Rebecca Young and Bob Heinemann on bass, Dan Weber and Will Dowd on drums, Ron Weinstein on organ and piano, Damien Aitken on saxophone, Lucky Brown on trumpet and Grace Park (from Austin band, The Deer) on backing vocals.
Album was recorded at Lost and Found Studios with Blake Harkins and mixed by Johnny Sangster at Seattle's Crackle and Pop. Mastering by Ed Brooks at Resonant Mastering.
Street parking near Egan's Ballard Jam House. Also, Metro route #44 stops directly across the street (North side of 17th & Market St).
Get Directions
Small Place, Big Time Live performance supper club in the urban tradition. Sid
ewalk and deck seating on nice days. Best gumbo and red beans in town. Home of the Happy Jack martini. ballardjamhouse.com