Give the gift of music and musical instruments to children in Skagit and Whatcom counties this season! On December 14th starting at 6:30pm, join some of Northwestern Washington's most talented musicians for a lively performance and celebration.
Hosted by the Conway Muse, the "Gift of Music" benefit show includes a stellar lineup! Proceeds will be donated to Blue Skies for Children's Instrument Loaner Program. They will be asking a minimum donation of $10 at the door.
For more information about the event, visit: https://www.facebook.com/events/524107234342458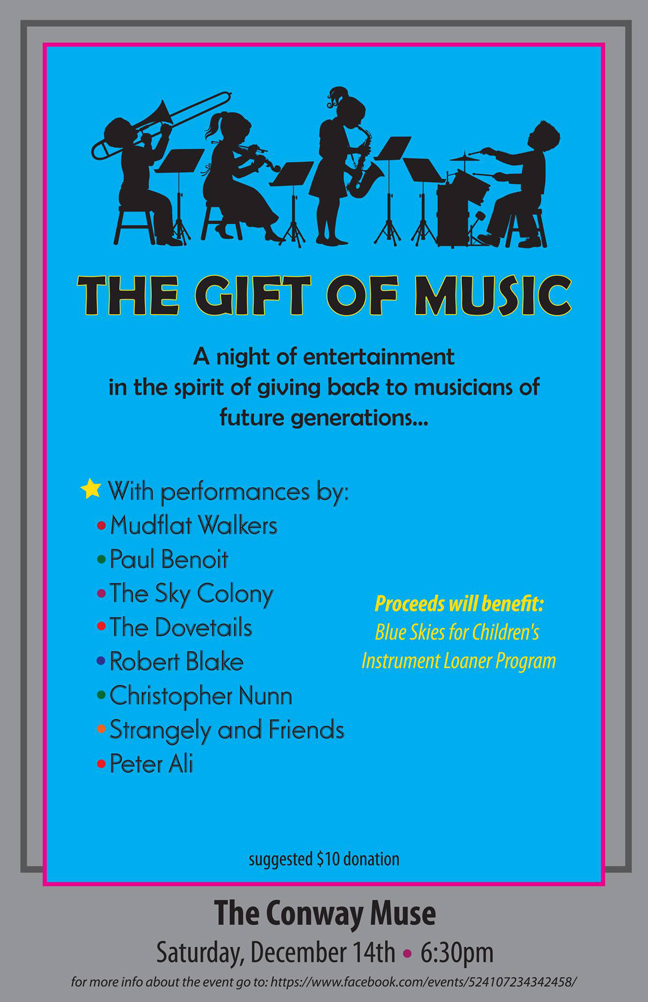 ###
Thanks for your interest in Paul's music, you can find some of his albums here: ReverbNation, iTunes, CD Baby, Bandcamp, and Amazon.