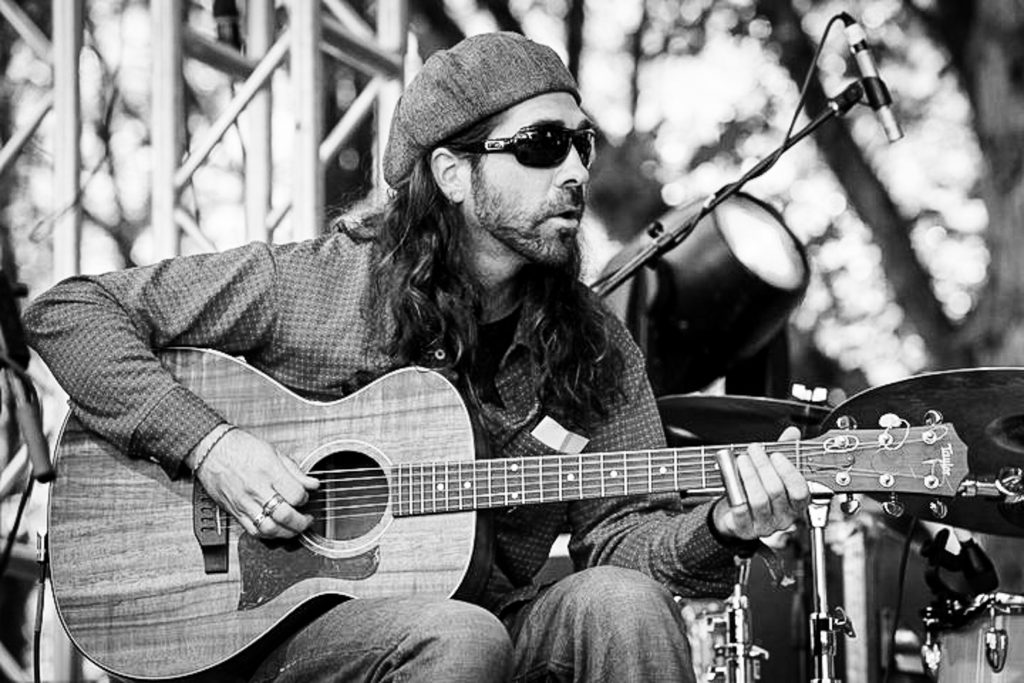 PAUL PLAYS THE HELL OUT OF A GUITAR AND WAS A CO-FOUNDER OF THE BAND HANUMAN, A FOUR-PIECE, ALL-ACOUSTIC INSTRUMENTAL ENSEMBLE THAT RELEASED FOUR ALBUMS, SOLD OVER 8,000 RECORDINGS AND TOURED UPWARDS OF 200 DATES A YEAR ALL OVER THE U.S. RUNNING A BAND IS LIKE RUNNING A MARRIAGE, AND WELL…..HANUMAN BROKE UP AFTER A STELLAR RUN IN THE INDIE MUSIC WORLD.
SONGS POUR THROUGH PAUL LIKE WATER THROUGH A RIVER CANYON – THE MAN HAS 11 ALBUMS UNDER HIS BELT, INCLUDING HIS NEW RELEASE, LOST DAYS, LONG NIGHTS WHICH YOU CAN FIND BY CLICKING HERE. HIS SOLO WORK IS LACED WITH BLUES, FOLK AND ROCK INFLUENCES, HIS ALBUMS ARE THE KIND YOU WANT ON REPEAT DRIVING CROSS-COUNTRY.
WE PLAYED A STRING OF SHOWS FROM SOUTHERN OREGON TO SEATTLE AND JUST BEFORE HE HAD TO RUN TO WORK ON THE LAST DAY, I CAUGHT HIM AT HOME. WE TALKED OF BEING ON THE ROAD, THE TRAVEL BUG, AND HOW HE MAKES THE TROUBADOUR LIFE WORK.
LISTEN TO SONGBONES EPISODE 5 HERE.
###
Thanks for your interest in Paul's music, you can find some of his albums here: ReverbNation, iTunes, CD Baby, Bandcamp, and Amazon.